Fact Sheet
Entrepreneurs on the Move TM (EOTM) began in December 2019 because there were too many networking groups all trying to do the same thing. Because we are …Oh…so much more than that! What is the real differentiator for EOTM? Terry Toomey, the founder, concepted a world where small businesses could legitimately compete and prosper. How do we go about developing an organization that is truly about the small business and how do we help them increase skills, decrease costs and grow their client base? The world needs an inclusive organization that accomplishes all of these! EOTM is just that!
Right about this time, we started to hear about this new virus that had very high death rates. We began to see the extraordinarily high death rates and the possible collapse of economies, as we know them. Although there are economic stimulus packages, the "death toll" on small businesses could be staggering. The large businesses have their lobbyists, but who is representing small businesses? No one! Even those organizations that we thought should be representing us, had their own agenda that did not necessarily represent small business issues.
EOTM launched on April 20,2020. EOTM is positioned to help small businesses survive this economic upheaval. By negotiating discounts on software and services, we can help lower costs of operation. Offering training programs, some free, some at discounted rates, we help the entrepreneur/small business owner get training to fit their schedules and explore new technologies to get small businesses back into business in a virtual environment. Our networking meetings are also different. At the beginning of each meeting, we have a 15 minute training session (don't be late, we start on time). These sessions will focus on skills like "Networking Meaningfully," Closing a Deal," "Closing Faster," "First Employee Handbook," and many more relevant topics. Since we are in our virtual environment, we will have training on a large group platform and use discussion groups to further ensure support. And the best of all, as a group we can influence legislators on issues important to small businesses. For more information go to https://www.entrepreneursonthemove.org .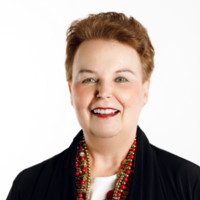 Terry Toomey, Founder, Entrepreneurs on the Move TM
Phone: 972-750-9315
Email: terry.toomey@eotm.us
Terry Toomey is a creative, entrepreneurial professional. In every situation, she finds creative solutions to break through competitive forces to advance. She started her career as an ICU nurse (15 years) and then completed her MBA from Syracuse University. Her first job in corporate America was to position a $5 million data company for merger into a U.S. branch of a multi-national data company. At the time of the merger, the original company increased value to $15 million (increase in value over 3 years). The merged entity was $30 million at the time of the merger and grew to over $60 million within two years.
Terry's business career spans over 35 years with a primary focus on Marketing and Change Management. As a private citizen, she worked with Small Business Administration (SBA) focusing on small business issues since 1997.  In 2004, she was awarded Journalist of the Year by SBA-DC because of her radio show "Business and Technology Insider." The radio show focused on "How to work with the federal government."  She was the first female President of SCORE Dallas, an SBA partner, and grew total services in her 2-year term by 44%.  In 2016, she started The Industry Hub, a non-profit organization with the mission to help medium sized cities develop incubators creating a platform to grow local small businesses.   The Industry Hub manages the Grow DeSoto Market Place incubator in DeSoto, Texas since March 2018.  In 2019 she commissioned the development of The B-Train streaming media training channel for small businesses found on ROKU through the ZondraTV network.  In 2020, she launched Entrepreneurs on the Move TM (EOTM) providing support/ services and representation for small businesses.  "We need to save small businesses and find technology solutions to decrease costs, provide a platform to keep small businesses in business and provide representation for small business issues."